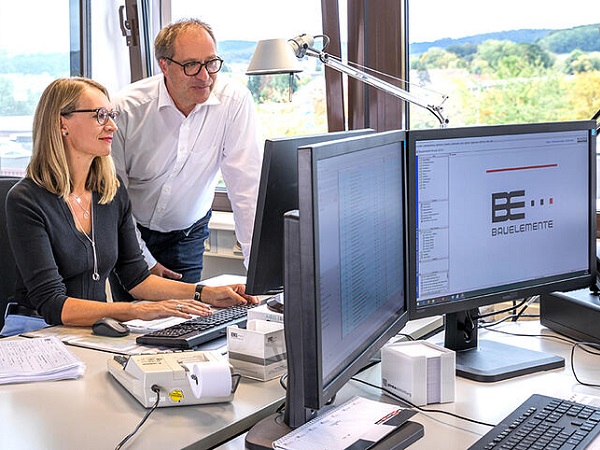 BE Bauelemente trusts A+W iQuote
Online configurators are becoming increasingly important as 24/7 sales instruments for window and door manufacturers. Nowadays, you can no longer afford not to offer your customers a web configurator. Since 2020, BE Bauelemente has been using the A+W iQuote configurator for A+W Cantor: time to take a first look back.
To recap: In 2006, BE Bauelemente GmbH, a Schweiker Group company, took over the Schüco sites in Leopoldshöhe und Großkugel for the production and sale of BE Fenster & Türen. Right from the start, BE used the A+W Cantor software throughout administration and production.
Today, BE is one of the leading companies in the window and door industry. With its BE Fenster & Türen brand, it sets the standard for quality and reliability, both for dealers and end customers. The company is active throughout Germany, in companies in the Benelux and in Scandinavia. BE is so closely linked to the companies of the Schweiker group that this opens up many future opportunities and synergies. Advances in computing and digitization are an important component here.
The close relationship with its partners is equally important to BE. The strategic partnership with Schüco is unique here, which is why the designation "Schüco First Partner" takes on its full meaning.
Digitize sales consistently
As an innovative company, BE is aware that digitization is crucial not only in production, but also in the commercial sector, especially in communication with customers. Digital sales channels shorten the path to the customer and create real added value for all participating partners.
BE discussed the provision of the A+W iQuote online configurator with its software partner A+W. Customers love using online configurators – but which customers are we talking about here? Are they resellers or end customers? Does everyone need the same configurator?
During the initial design phase, BE came to the conclusion that dealers are of course the most important users of configurators – but from the start there was a desire to also include end customers. For anyone who needs a new door, they would like the ability to configure it with just a few clicks – it helps with the buying decision and it's also fun. Hartmut Pantel, Sales Manager Nord, "The concern here was above all to ensure that we presented complex products to customers in the simplest and most understandable way possible.
But for this, customers do not need to know all the technical details of their doors. The sales team around Hartmut Pantel has discovered that in a suitable configurator, an end customer can visualize "his" exterior door in just five clicks – a good starting point when talking to his dealer. The dealer generally requires around fifty clicks for the technical formulation of an exterior door.
The BE team then decided to work with two configurators: the easy-to-use "end customer configurator" and the reseller configurator, which provides a production-ready result.
For dealers, the A+W Cantor dealership software, as a multi-commerce cloud solution, is a good way to offer extended possibilities, from the professional design of sales documents to the complete installation and planning of services.
Only a few months after its release, more than 200 customers are actively using the Product Configurator for BE Fenster & Türen, and everyone seems to be enthusiastic about it.
Virtual showroom
From now on, there are a multitude of possibilities for dialogue between the end customer and the retailer. Perhaps the end customer wants to "play" with the configurator in peace, sitting on the couch at home. Thanks to the mobility of the configurator, it can also be used in dialogue with a dealer to play through numerous options, for example on site on the construction site; maybe those options wouldn't even have occurred to anyone otherwise.
In the end, the customer not only gets his door largely configured with the help of experts, but he also gets a realistic price, because the configurator now works with the latest prices and conditions which are stored in the database. BE data from A+W Cantor. The configurator becomes a virtual showroom, which should be complemented by a visit to a "real" showroom to look and feel – because the configurator may very well show what the door will look like, but not what it will look like Looks like.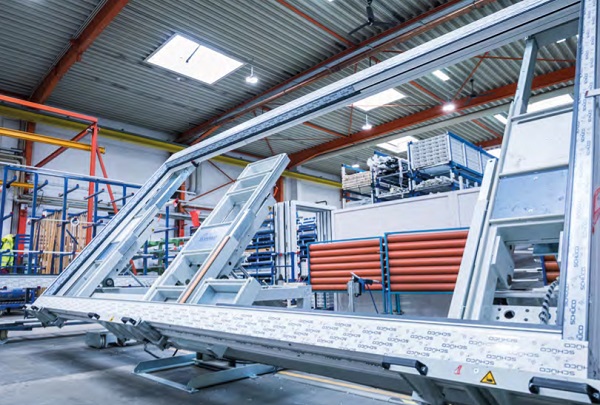 Project with many participants
By now it should be clear that the folks at BE have been focusing on this project intensively and across all departments. Of course, this was initially a sales project under the management of Hartmut Pantel, supported by the IT department under the management of Marian Wilm with a constant exchange of ideas. But it soon became clear that the whole company had to be involved, because this project is extremely complex. The complete BE master data logic had to be mapped seamlessly into A+W iQuote and occasionally modified.
This is how A+W iQuote inspired the re-examination and modification of many internal processes and perspectives. "Modified flows, explains Hartmut Pantel, reworked papers and more precise designations will contribute to better communication with the end customer. Only this complete integration allows a complete and secure configuration of the product in A+W iQuote.
But some things also had to be changed in the configurator, especially due to requests from dealers, who wanted to integrate their own focal points. That is why today additional special exterior doors and letterbox systems can also be configured. "Once again it has paid off," says Marian Wilm, "that we have always worked with A+W Cantor as partners and in a purposeful way. At the request of BE and the A+W developers, we have made the user interface even more ergonomic and flexible – many things are now easier and more intuitive. Hartmut Pantel adds: "With what we have done with A+W Cantor, we are a market leader when it comes to configuration.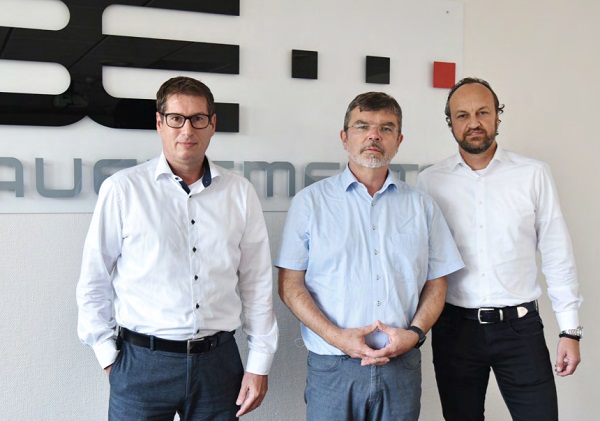 This article was first published in German in the specialist journal BB – Bauelemente Bau 02 / 2022.