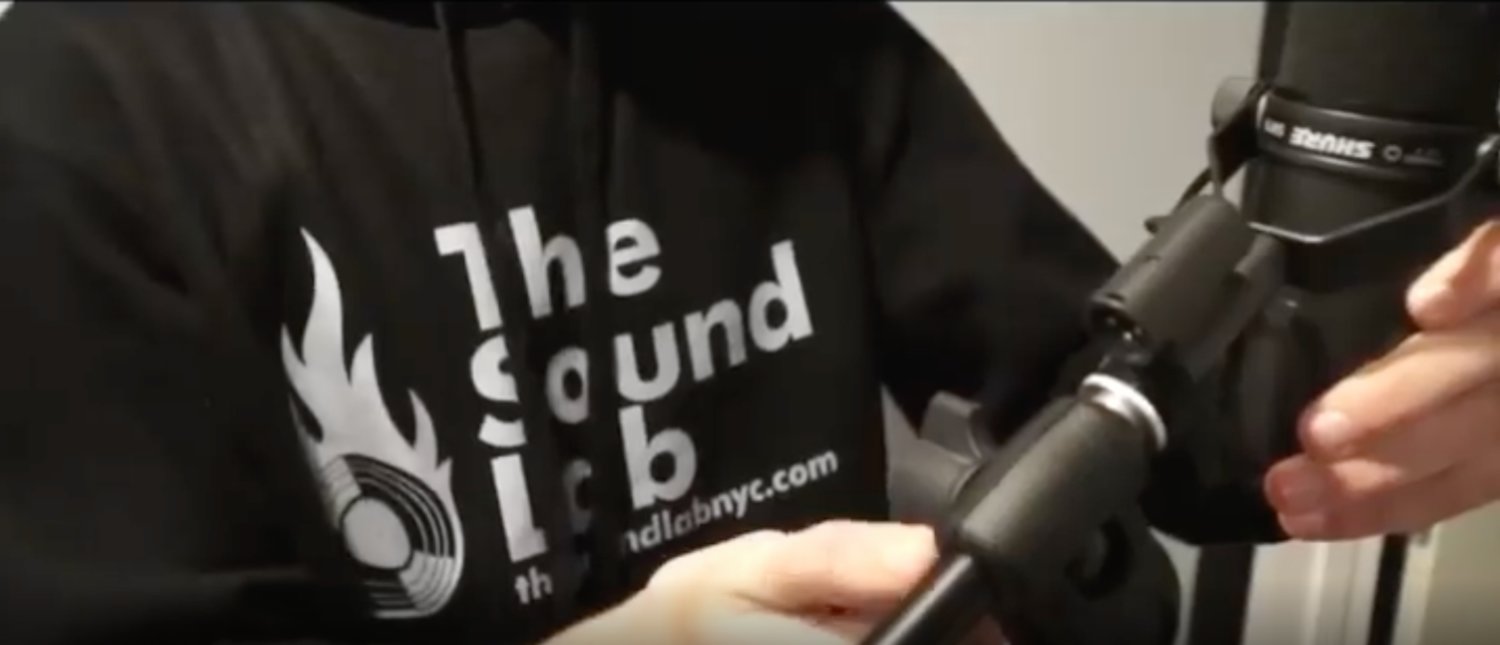 Bellmore Sound Lab Provides New Outlet for Local Artists | Herald Community Newspapers
A new business on Bedford Avenue is mixing the "creative vibe" that already exists in the neighborhood, according to Jay Ortiz, a Bellmore resident.
Ortiz is the Studio Director of The Sound Lab, a new mastering and recording studio in Bellmore Village just outside The Rock Underground. Earlier this year, the music school slashed its plan to save money on rent due to the pandemic, opening up the other half of the space to new opportunities.
The Sound Lab opened in mid-October, providing an outlet for established and up-and-coming artists to record and produce singles, full albums and other audio projects in one of the two studios. Studio A, which overlooks Bedford Avenue, is equipped with "top-of-the-line" recording equipment, Ortiz said. He added that while Studio B has the same capabilities as Studio A, its goal is to cater to podcasters.
"I've lived in the East all my life, but moved to Bellmore to be closer to the Sound Lab," Ortiz said. "We want to bring a music mecca scene to Long Island because there is no structure [for musicians] to do promotions, video and graphic design in one place. There are things we can do besides recording your voice – it's a one-stop-shop for artists looking to build a brand.
Behind Ortiz is a team of two experienced producers, including Lem Payne, a Grammy-nominated songwriter born and raised on Long Island, and Jesse Eplan, a 21-year-old artist / sound engineer hybrid from Merrick. (see box)
Eplan recently received his associate degree in audio production from the Los Angeles Recording School in Hollywood, California. The education allowed him to work with artists and producers from across the country and see how their musical styles were influenced by where they grew up, he mentioned.
Although Eplan spent his teenage years performing in bands, he became an independent hip hop and R&B artist and now produces his own music. With experience on both sides of the recording booth, he is able to offer a unique "glimpse" to artists passing through The Sound Lab, he said.
"A normal day is all about constantly working on the music, and if I don't have an artist in there, I'm working on my own stuff," Eplan said. "We provide quality recording to take their sound to the next level. Whether it's a great artist or someone who is just starting out, we want them to sound better.
Ortiz is in charge of planning, troubleshooting production programs and making the Sound Lab visible through social media. About a handful of artists come to record regularly, but Ortiz said he hopes residents stuck at home amid the pandemic can use the studios as well.
"Now, on a Friday night, when you can't go to a bar or a restaurant, you can come to the studio," he said. "The people at home are trying to finish their creative projects, and they use us to do it."
The Sound Lab also plans to offer classes for children and young adults to teach the basics of recording, Ortiz added. "I would love to find talent, people who are willing and able, to bring our resources together and work on something to make an impact."
The Sound Lab is located at 300 B Bedford Ave. in Bellmore. For more information call (516) 804-2222 or visit @thesoundlabli on Instagram.