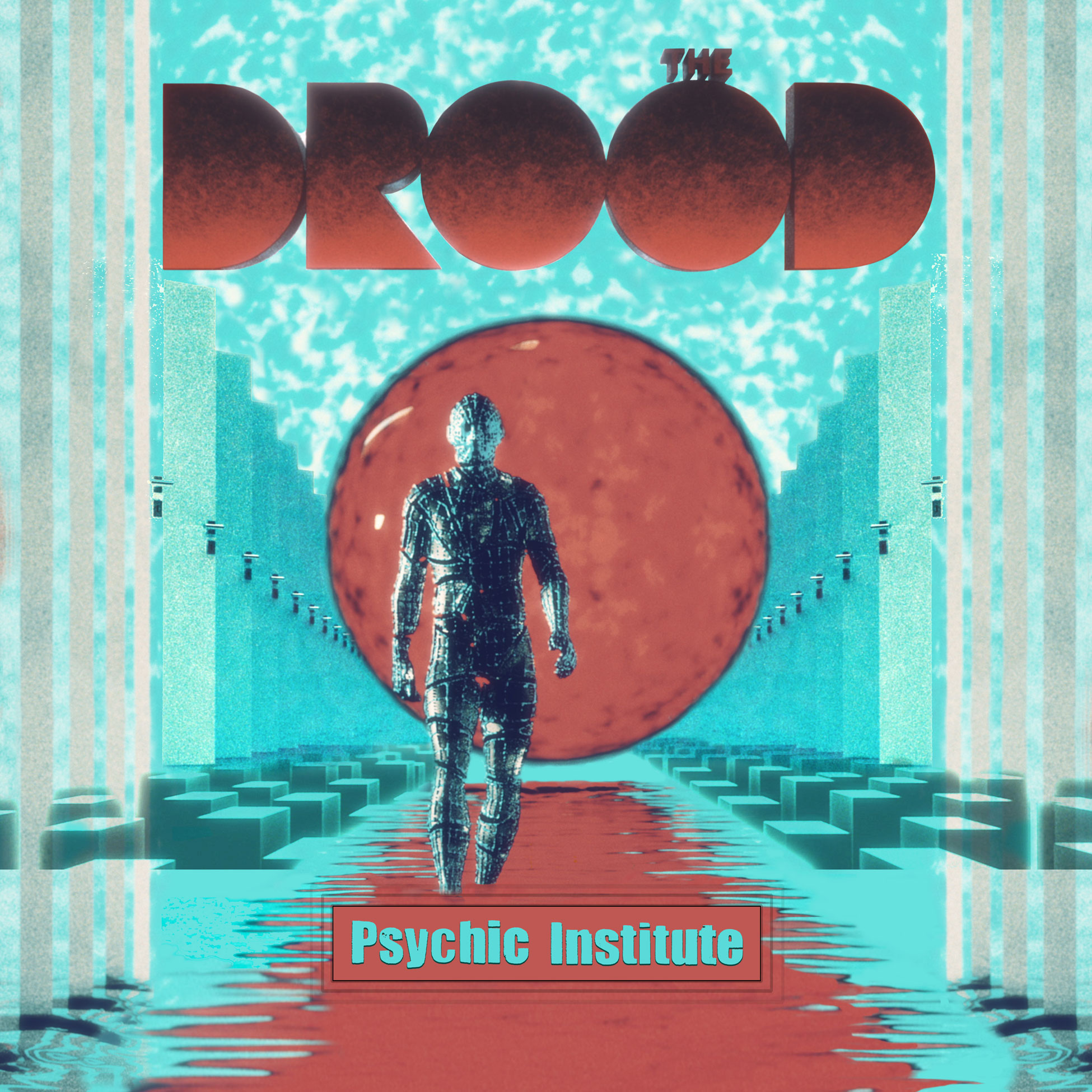 CHECK OUT: The Droods enter a psychedelic conceptual world with the release of 'Psychic Institute'
If there's one thing The Drood knocks out of the park with their tracks, it's being able to bring their listeners in and pull them into a dreamlike world, and that's exactly what they're doing with this new release, Psychic Institute. Prepare to be transcended in a psychedelic concept scene, which no one is ever quite ready for. This follows their previous single "It Must Needs Wither".
The Drood is a duo consisting of Nathan Jamiel and Daniel Watts, the former providing vocals, electric guitar and keyboards, while the latter providing drums and keys, bringing their musical abilities together to form this band. They formed in 2012 in Denver, Colorado and have been releasing dreamy electronic rock ever since. They released their self-titled debut album in 2016 and went on to headline a weekend at Ophelia's Electric Soapbox in 2018. Before the pandemic, they opened for The Legendary Pink Dots in Denver and had planned to perform at a Southwest US tour with Dead Voices on Air and Orbit Service, which was canceled due to COVID-19. They released their second studio album Totally comfortable after taking time off from the duo to spend time with family during the pandemic, and now they've returned with renewed vigor.
This track was created by the duo themselves and was recorded in their home studio and mastered by SoundLab in Portland, Oregon. The stunning animated music video was created by Tom Nelsen (Sense from Nonsense). Speaking of the track, The Drood said, "We didn't intend to write a dance song, but that's what came out! "Psychic Institute" unwittingly evolved into a tribute to the industrial music that shaped our musical inclinations. The lyrical message, if any, is a cautionary tale about the emptiness and transparency of senseless sentimentality.
Watch The Drood's music video for "Psychic Institute" here:
After releasing a post-rock song earlier this year called "It Must Needs Wither", The Drood surprises us all by jumping to the other side of the musical scale with this post-dance sound for "Psychic Institute". Sticking to their identifiable vocals and impressive distorted beats, this creative duo not only shows off their versatile abilities, but immerses the listener in a rhythmic sound tube that forces you to vibrate. The vocals and lyrics struck the world's attachment to empty sentimentality bringing an unseen nostalgia into this eerie yet thrilling dance floor. The Drood has an incredibly unforgettable track with this "Psychic Institute".
Taking the psychedelic world and conjuring up an animated world is no easy task, but Tom Nelsen blew us away with this brilliantly crafted music video for The Drood's song "Psychic Institute." Following the beat with imaginative transitions, viewers are transported to a trippy distorted dream world full of bright colors and appealing shapes. We watch an animated person wander through this imaginative but biased world, navigating an impossible landscape with determined steps. Will this person make it to their destination? Will they be able to find what they are looking for? Is it really a nightmare? A distorted dream sequence like no other, it connects effortlessly with the song.
Stream "Psychic Institute" on Spotify now:
"Psychic Institute" is already gaining traction with over 10,000 Spotify streams in just over two weeks. It's available to download and stream now.
Let us know what you think of The Drood's "Psychic Institute" on Twitter @CelebMix.