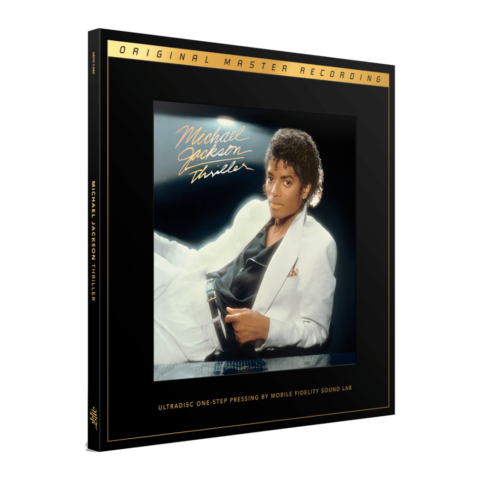 Deluxe Saturday / August 6, 2022 – SuperDeluxeEdition
McCartney embraces spatial audio
Some of you have been in touch to inform that Paul McCartney has made available Dolby Atmos mixes of his three "McCartney" albums: McCartney (1970), McCartney II (1980) and McCartney III (2020). This is of course not a random occurrence – it is related to the vinyl and CD box set which was released yesterday.
This is a very interesting development because in nearly 12 years of Archive Reissues, McCartney has shown no interest in spatial audio. He had opportunities, because the two Runaway group and Venus and Mars had Quad Mixes created in the 1970s (reissued in the 1990s as "DTS CDs") but Paul chose not to dust them off or spruce them up to the full 5.1 version for the 2010 and 2014 re-releases, respectively.
In 2015, McCartney, along with his trusted engineer Steve Orchard, remixed 1982's tug of war in its entirety, apparently to deliver a downloadable hi-res stereo version for the Archive Reissue (the original album was digitally mixed and thus "trapped" in a lower kHz/bit rate). Considering the work involved, this presented a golden opportunity to create a 5.1 mix, but the opportunity was overdue. Or if they did, nothing was issued.
That's not to say that Paul avoided surround sound altogether. His McCartney years The 2007 DVD contained promotional videos with 5.1 mixes and the 2009 live album Good evening New York also claimed spatial audio.
While there is now a lot of interest in Dolby Atmos from Apple, it seems McCartney and his team have finally relented and all three albums have been remixed by Atmos stalwart Giles Martin in collaboration with Steve Orchard. The Dolby Atmos Mix was mastered by Emily Lazar. They are available for streaming (Apple Music and Tidal).
I haven't had a chance to listen to them yet (more on that at a later date) but this is definitely great news. Will any of them get a physical release? It seems unlikely, unless I can persuade them to join the SDE Surround series!
Could we get Atmos mixes in future archive re-releases? Maybe. It has now been more than two years since Flaming pie has been re-released and fans are waiting/hoping the city of london (1978) and Back to the egg (1979). I highly doubt we'll get any Atmos mixes of either of these, if they arrive this year, but I strongly suspect that McCartney will release a super deluxe 50th anniversary edition of Runaway group in the latter part of 2023 and, if that happens, then we might get an Atmos Mix as part of that deal.
In the meantime, you can access the Atmos mixes of the three McCartney albums using the links below:
---
MoFi Admits To Using Digital Files In "All-Analog" Reissues
In an exciting and quite shocking story, which some of you may already be aware of, audiophile reissue label Mobile loyalty admitted that they use DSD (Direct Stream Digital) files in what were previously thought to be "all-analog" workflows.
The Washington Post does a brilliant job of following the narrative of how the deception was uncovered and says the MoFi admits that in late 2011, 60% of their vinyl reissues used digital files in their workflow and all but one of their coveted "One Step" series used DSD technology. The latter are box sets that initially sell for hundreds of dollars – and then sell even more on the resale market, precisely because audiophiles think they're getting a unique product created entirely in the analog realm.
It looks like MoFi created hi-res DSD files (from the original masters) and this was the first step in their "one-step" process. This was never mentioned in the sheets supplied with the One Step sets, but will be in the future.
One wonders, with such reputational damage, if MoFi can weather this particular storm. What are your thoughts? Leave a comment below.
---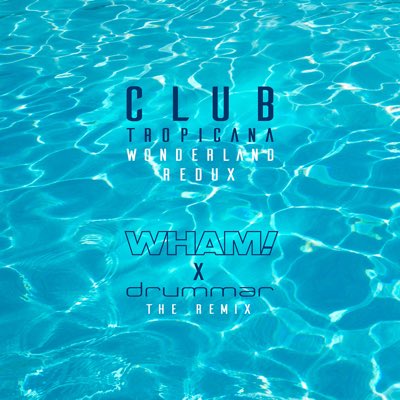 The Andrew Ridgeley-approved remix of "Club Tropicana" from Wham! is out
Andrew Ridgeley today announced a "Wonderland Redux" remix of Bang!"Club Tropicana", the classic single from 1983.
Released (digitally) via Sony Music Commercial Group, the new release is a collaboration between Ridgeley and his good friend, songwriter/producer Dru Masters. Andrew said the purpose of this remix was to present, for a new generation, "the wonder and joy of the carefree, heady days of youth". He adds "This is the renewed and reaffirmed summer soundtrack and I hope it conveys the same vitality and fun that George and I envisioned in the original recording".
There is definitely something going on with Wham! and SDE expects reissue activity later this year. by George Michael official social channels have already reached out to fans asking for "any footage or photos you might have taken, or with Wham! of yore" and there's also a new book called If you were there from Snap Galleries (their website was down when I checked!).