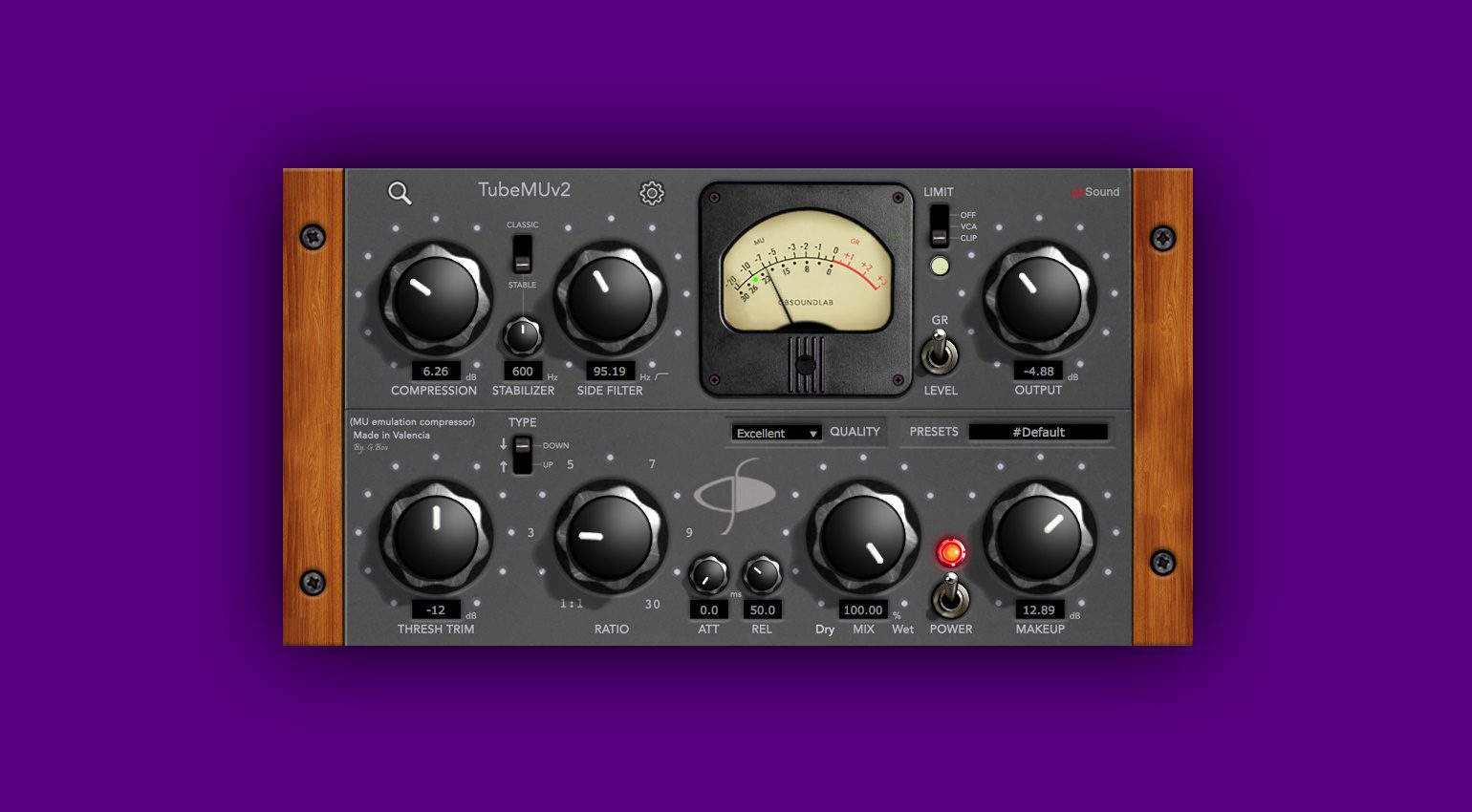 gbSoundLab TubeMUv2 plug-in: more of that great vari-MU stuff!
Developer gbSoundLab has released TubeMUv2, the second version of its vintage compressor plug-in vari-MU. TubeMUv2 retains what made the former excellent for emulating vintage compression. It is however softer and cleaner to better adapt to modern productions. There's also a new secondary compressor section and a new quality control for adjusting oversampling. Learn more about the plugin…
gbSoundLab TubeMUv2 Vintage Compressor Plugin
TubeMUv2 emulates the type of compressor that uses valves with a variable MU factor (Vari-MU). This means that the amplification gain is variable, so the higher the amplified signal, the higher the control voltage – and the resulting gain reduction. It is a very organic compression method with a distinct musicality. There's a reason why such a decades-old concept still lives on today.
The second version of the plugin offers greater flexibility. Users can choose between the conventional response of an older compressor or one with greater precision. It is also possible to choose between feed-forward and feed-backward compression. The latter sounds closer to the typical response of vari-MU compressors.
The Limit section offers two choices of circuitry, resulting in either VCA-like behavior or soft clipping. The latter is useful for heavier compression suitable for drums and percussive material with high-pitched transients.
If you want a competent vari-MU type compressor that isn't direct Fairchild emulation, TubeMUv2 seems to cut it. There is a free demo to try and the plugin is quite affordable. A very welcome update, overall. It comes about a year after the original release – you can read more here. The article digs deeper into how the compressor works.
Price and availability
At the price of 30 EUR, the plug-in is available in 64-bit AU, VST and VST3 sizes for macOS 10.11+ and Windows 8.1+. You can download a free demo and user manual.
More information
Video TubeMUv2