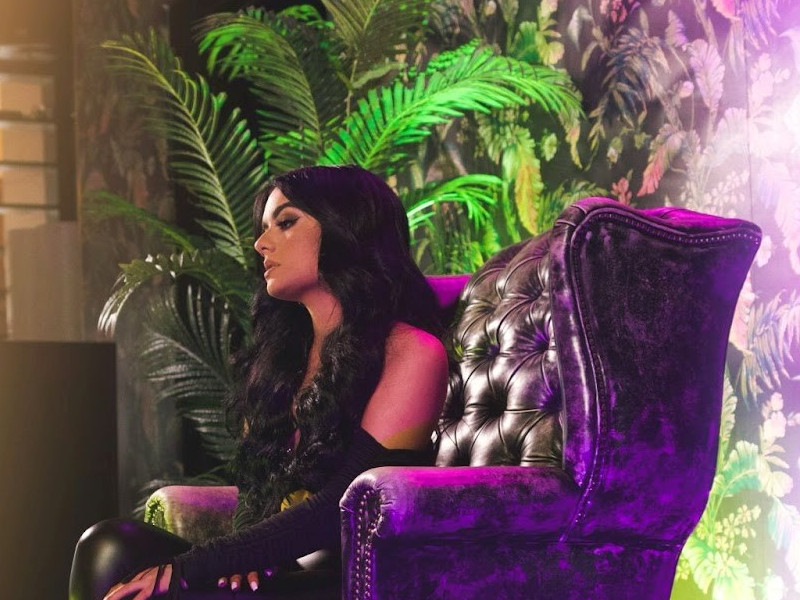 Sammi Rae reveals an alluring 'secret'
New York pop/R&B artist, model and actress Sammi Rae releases her new single/music video, "Secret", a song about a relationship so intimate it must remain a private secret.
Of Moroccan origin, Sammi Rae, alias Samantha Rachel Murciano, began her career singing at the famous Bitter End. Since then she has released a string of gripping reggaeton singles, including 'Champagne', 'Closer', 'City Lights', 'Ella Se Atreve', 'Baby Baila', 'Escapate' and 'Nunca'.
Hot on the heels of her well-received Tribeca Records debut ballad "Why Was It So Easy," produced by Donnie Klang at Loft Sound Studio, Sammi Rae has been hard at work on more upbeat, danceable Pop/R&B music with Joe Lindsay at SoundLab Studios. on Long Island, the fruits of which are on full display with his new single "Secret".
Inspired by her personal life experiences, Sammi Rae's music serves as a beacon to others in similar circumstances, encouraging them to pursue their dreams.
"Secret" opens with percolating tones riding a sensual, syncopated, low and erotic rhythm. Sammi's sultry, creme de la creme voice imbues the lyrics with delicious seductive timbres and silky textures. It's one of those voluptuous voices that send thrilling chills up and down.
"Come a little closer to me / I'm in the mood, I feel you / There's no one to see / Whatever we do is between you and me / You know I feel for you / You "is the only thing that concerns me.
Slippery, oozing harmonic leitmotifs give the melody a dripping, dripping flow, both lush and full of brilliant color.
The video, by Insomne ​​Media, focuses on Sammi in a variety of glamorous settings. Dressed in dazzling outfits to match, she reveals her alluring beauty as she recounts her innermost feelings.
Sammi Rae is on a roll! Both chic and enticing, "Secret" draws listeners in through the irresistible vocals of Sammi Rae.
Follow Sammi Rae on Instagram | Twitter | Facebook | Tik Tok | Spotify