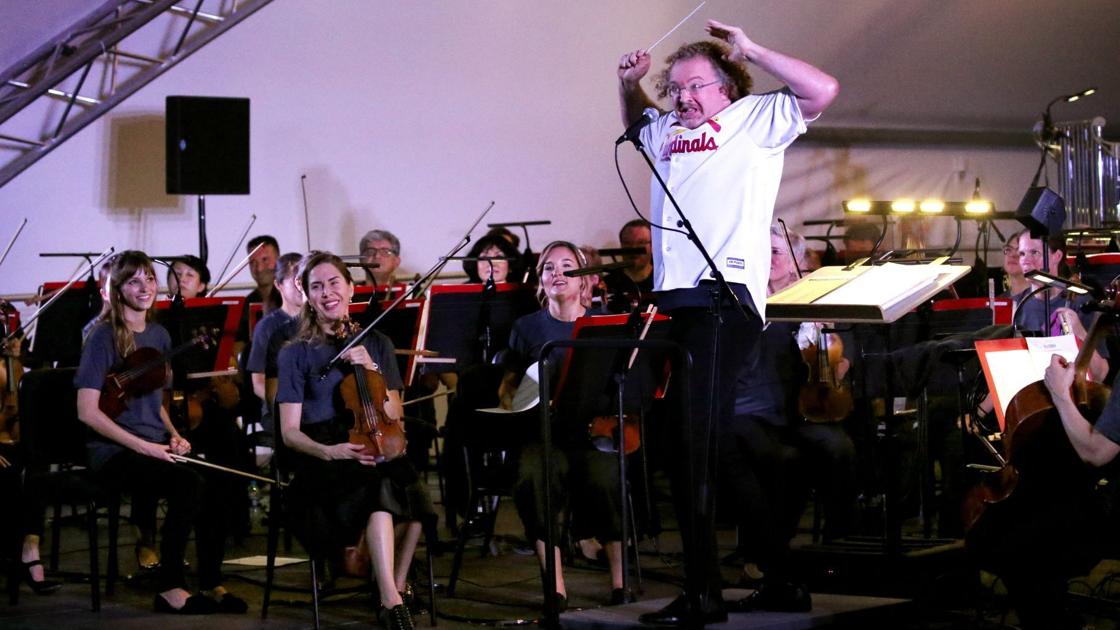 St. Louis Symphony Orchestra Kicks Off Live Music Season, Starting With Art Hill | Music
December marks the welcome return of choral music with the St. Louis Symphony Chorus and In Unison Chorus, none of which were able to perform at all last season due to COVID restrictions. A special nod to SLSO choir director Amy Kaiser, who is retiring after 27 seasons.
Assistant conductor Stephanie Childress will conduct the orchestra in various programs and also begin her first full season as Music Director of the St. Louis Youth Symphony Orchestra.
Conductor and violinist Nikolaj Szeps-Znaider will have a two-week artist residency, conducting the orchestra and performing as a soloist and collaborating with SLSO musicians at an evening of chamber music.
Guest conductors, some well-known and others making their debuts here, include Leonard Slatkin, John Storgårds, Gemma New, John Adams, Dmitry Sinkovsky, Elim Chan and Kirill Karabits.
Soloists include pianists Yefim Bronfman, Víkingur Ólafsson, Kirill Gerstein, Lars Vogt and Jean-Yves Thibaudet; the violinists Augustin Hadelich, Akiko Suwanai and Simone Porter; cellist Inbal Segev; and singer Sasha Cooke.
As always, various SLSO members will also perform as soloists.
Season openings
The free SLSO concert in Forest Park is one of Denève's favorites. The annual event – with the exception of last year, of course – "is such a warm way to connect with the community, and the orchestra loves to do it," he says.