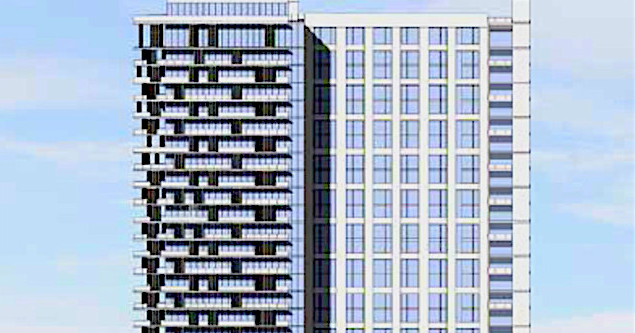 Status of long-planned Midtown project unclear | Development
The status of a mixed-use tower long planned to sit next to Midtown's Orbison building remains uncertain, with the project apparently stalling after two years of inactivity on the site.
In September 2020, Austin-based American Campus Communities paid approximately $10.98 million for the three-plot site, which offers addresses from 1601, 1605 and 1607 Broadway and spans a collective 0.78 acres.
New York-based Scenic Investments – which apparently offers a connection to US campus communities – had previously envisioned the site as a mid-2021 breakthrough for what would be a roughly 27-story mixed-use tower.
However, Scenic Investments officials declined to disclose to the Job a reason for the breakthrough delay, an expected start date, and the company's affiliation with American Campus Communities.
As originally designed, the tower was expected to be nearly 320 feet tall and provide 440 apartments, with Nashville-based Smith Gee Studio appearing to be handling some architectural work. The building was designed to feature ground floor retail and a recording studio/musician space called The Sound Lab. The Smith Gee Studio website does not include an image of the tower.
The property is adjacent to the Orbison Building (at 1625 Broadway) and previously offered a small one-story building that once housed part of Beaman Toyota's operations.
In early 2020, Scenic entered into an agreement with the owners of the Orbison Building to have the tower designed to minimize blocking of views and sunlight by users of the Orbison Building.