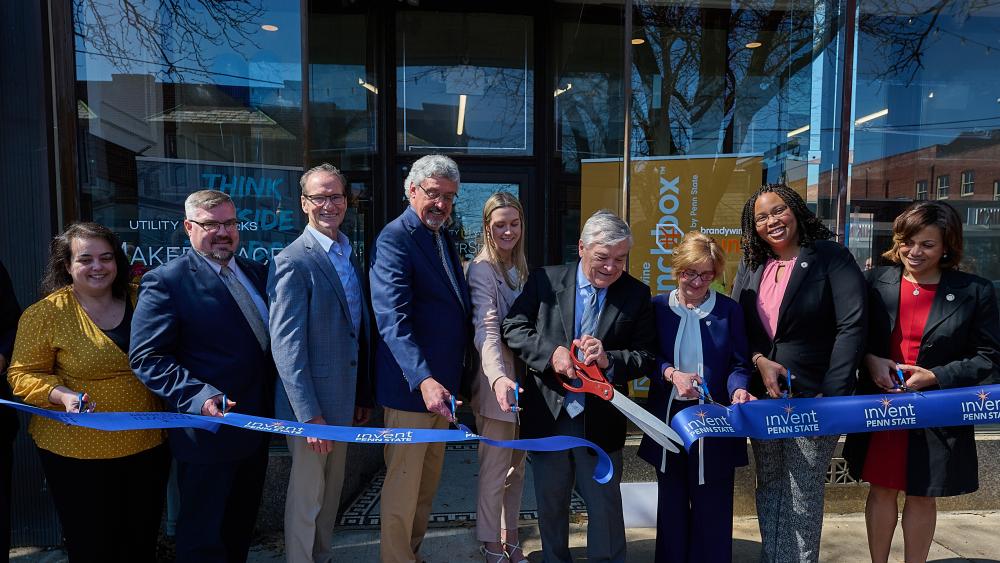 The groundbreaking ceremony announces the opening of Brandywine LaunchBox
Other speakers at the event were Steve D'Ettorre, assistant secretary of the Pennsylvania Department of Community and Economic Development; State Senator Tim Kearney; State Representative Gina Curry; Delaware County Council President Monica Taylor; and Lansdowne Mayor Magda Byrne and Council President Benjamin Hover.
The Brandywine LaunchBox is a flagship program of the Invent Penn State initiative, offering a combination of accelerator programs, coworking spaces, legal and intellectual property advice, creative spaces, and mentorship opportunities. The LaunchBox provides resources for entrepreneurs and innovators, training and mentoring for start-ups, and academic programs and workshops focused on entrepreneurship. The LaunchBox is open to the Penn State community and the general public.
The Utility Works MakerSpace provides specialized equipment, including 3D printers, laser cutters, and large format and vinyl printers, as well as coworking and meeting spaces.
During the groundbreaking ceremony, Wells announced that with support from Invent Penn State and contributing partners, Penn State Brandywine would award $25,000 to the Lansdowne Economic Development Corporation to renovate and equip a sound laboratory to be located in the building. The sound lab will provide a modern recording space with professional equipment and sound quality for podcasts and other recording and production projects.
The Invent Penn State initiative was launched in 2015 by Barron and aims to spur job creation, economic development and career success for students by connecting budding entrepreneurs with those who can help put their ideas on the map. the market.