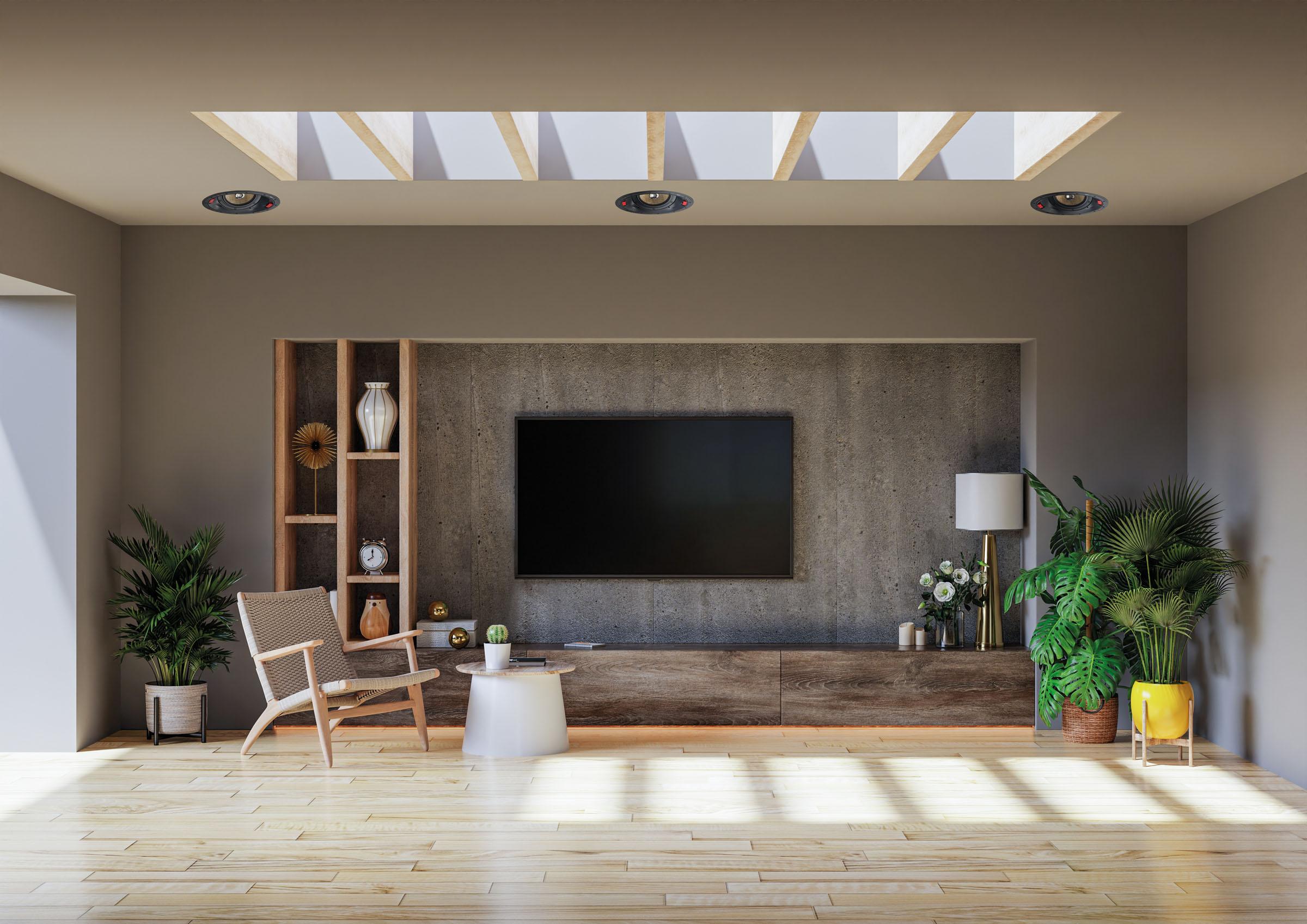 The new Focal 300 ICA6 ceiling speakers are angled for Atmos
Fresh out of ISE 2022 in Barcelona, ​​this is a new Focal speaker specially designed for optimal dispersion with immersive 3D sound installations on the ceiling. In other words, the 300 ICA6 is a speaker created to work perfectly with Dolby Atmos and DTS:X.
This is an optimal design for immersive 3D sound applications as the speaker is angled at 35 degrees. This means that, unlike many ceiling speakers, it does not not pull down, an alignment that creates what Focal calls the "shower effect" where sound rains down, but doesn't reach multiple seats or provide optimal dispersion. When you combine speaker rotation and angled speaker, it gives the audience significant flexibility in aiming the sound.
Of course, these speakers are usable for more than just immersive 3D sound. They can also be used to create hidden sound systems for a virtually invisible multi-room home system that delivers Focal quality.
Speaking of quality, one of the things these speakers have is the linen speaker and aluminum-magnesium inverted dome tweeter. Due to similarities in tone and performance, they work perfectly when combined with Focal's Aria and Kanta loudspeaker ranges. The idea is that you can get a wide variety of speaker setups by selecting from these lines and without worrying about compatibility.
As for pricing and availability, this announcement was timed with the ISE show, but you'll have to wait until September 2022 to buy them. MSRP is $499.
---
Focal 300 ICA6
---
Key points
• 2-way coaxial ceiling loudspeaker
• Quick, easy and tool-free assembly of the product
• Loudspeakers developed and manufactured in France by Focal
• Supplied with square and circular grids ready to paint
• Black and white felt ready to stick
• Off-axis response control (tweeter position and gain adjustment)
• Angled loudspeaker
---
Features
Speaker type: 2-way in-ceiling
Drivers: 61/2″ (16.5cm) Flax Midwoofer, 1″ (25mm) Aluminum/Magnesium Inverted Dome Tweeter
Sensitivity (2.83V/1m): 89.5dB
Bandwidth (+/-3dB): 65Hz – 28kHz
Low frequency cutoff (-6dB): 45Hz
Rated impedance: 8Ώ
Minimum impedance: 4.8 Ώ
Recommended amp power: 25 – 130W
Size (Ø x depth):11.75″x5″ (299x127mm)
Mounting Diameter (Ø): 10.375″ (264mm)
Wall Depth: 5.75″ (146mm)
Ceiling thickness (min – max): 3/8 – 13/8″ (10 mm – 35 mm)
Net weight (with grid): 6.6 lbs (3 kg)
Box size (WxDxH): 14.75×14.75×13.375″ (375x375x340mm)
Total weight (with packaging): 11.7 lbs (5.3 kg)
---
Gallery